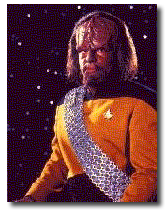 Gregg Eckhardt is an environmental scientist who has been studying the Edwards Aquifer and issues surrounding it since 1972. In 1994 he perceived a need for internet based resources on the Edwards that would be unbiased, educational, and non-technical, so he created the Edwards Aquifer Website in 1995.

He has undergraduate degrees in Geography and English, and a Master of Science degree in Natural Resources from the University of Texas at San Antonio. He has 27 years of experience in environmental modeling and analysis, water resource planning and development, state and federal permitting, and water treatment. He is a Registered Environmental Manager and holds Texas "A" level licenses for both water and wastewater operations. For more than four decades he has been an avid student of aquifer studies and the natural Texas environment. He has also been a dedicated computer hack since the early days of personal computing. He serves on numerous local boards and committees and has served several State appointments to scientific and educational panels.
The Edwards pages have been adopted as part of the curriculum for many earth science classes and laboratories all over the world, and over the years about 15,000 of you have emailed appreciative comments. In 2007 the Texas Water Utilities Association awarded his Edwards Aquifer Website their prestigious Exemplary Service in Public Education Award. In 2008, 2009, and 2010, the website was named as a Finalist for the Texas Environmental Excellence Awards, one of the State's highest honors. Having been a Finalist three times without winning makes Gregg the official 'Susan Lucci' of the TEEA Awards.
The photo above shows Gregg before his morning shave. There is a better picture available if any of you really care.
Please send suggestions and comments to: gregg@edwardsaquifer.net